Colonist Championship 3: Rules, Dates & More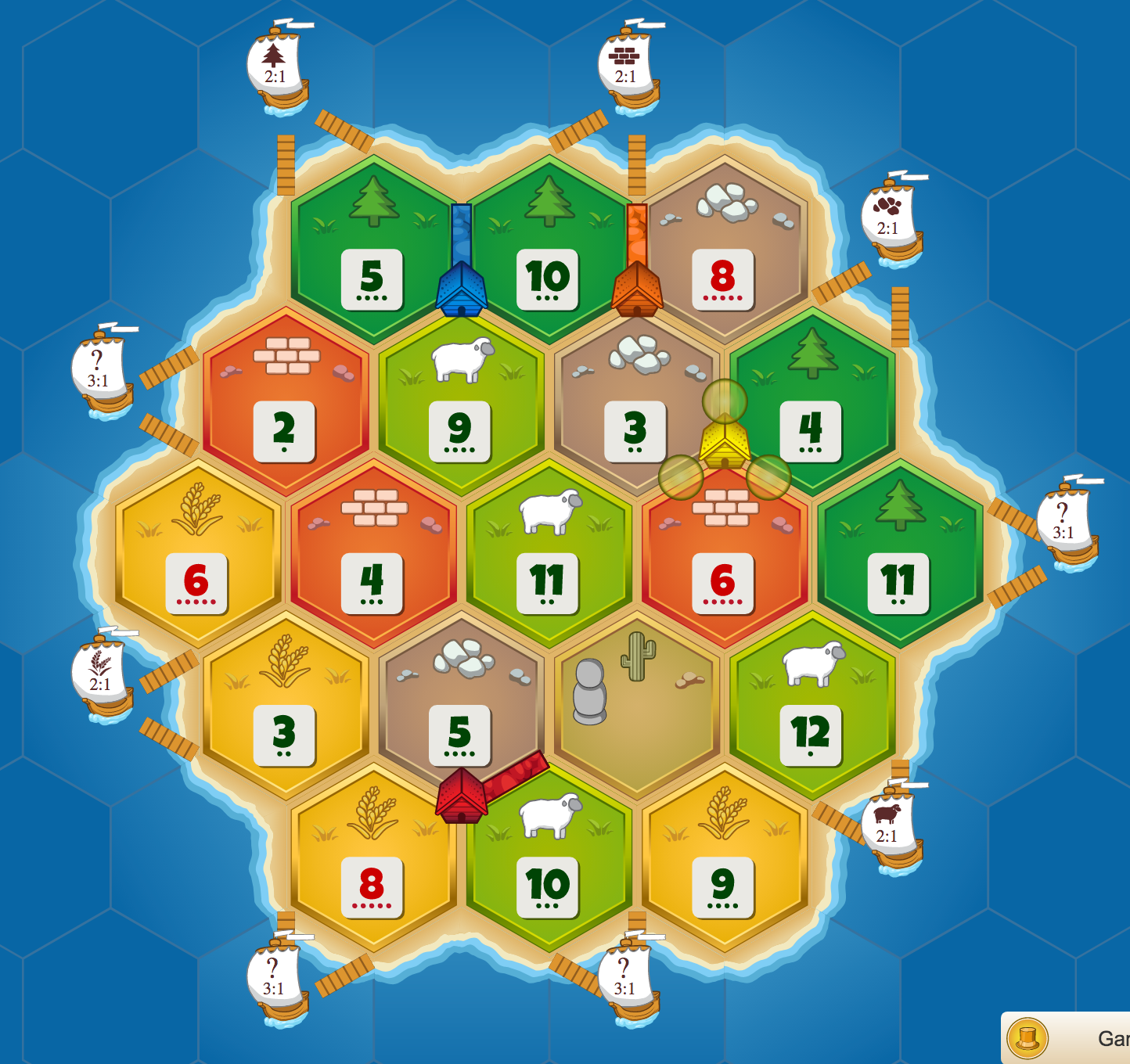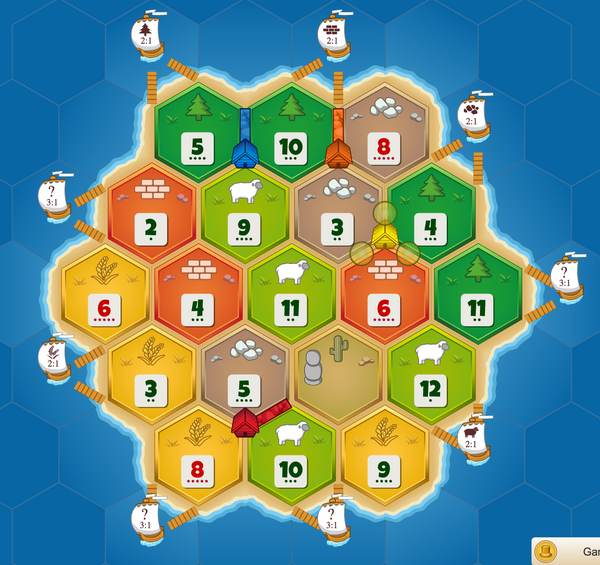 Hi Catan Strategists!
Colonist Championship 3 will be held the 11th of January and here is what you want to know:
Who: Everyone who likes playing Settlers of Catan
Where: Colonist and Discord
When: 11th of January -- Start 1 PM - 9 PM (UTC/GMT +0)
The 3rd edition has a very special change! In the first two tournaments the first round was a 3-round swiss, which means all players play 3 games against different opponents. The 16 players who perform best in this swiss, move on to the semi-final.
Now, what's new?
The semi-final will also have a 2-round swiss, so all 16 semi-finalists will play 2 games to determine who will move on the single game final!
Tournament details:
Tournament stages:
Group Stage (swiss of 3 different tables)
Semi-Finals (2-round swiss)
Final
Prize pool: $350! More details below.
How to join:
Join the tournament.
Join the Colonist-io Discord-server.
If you want help, you can ask Treeckosaurus#6623 for help!
If you're in the server, everything will be made clear! This, for example, is where you can play the matches and with the settings below:
How to compete:
Make or join a room on Colonist
You can find your opponents in the Discord-server, when the brackets are released!
Match details:
Game mode: Tournament Mode
Private Game: Yes
Hide Bank Card: Yes
Friendly Robber: No
Map: Random
Players: 4 (unless only 3 available)
Card Discard Limit: 7
Victory Points for Win: 10
Game Speed: Normal
Bot Speed: Normal
I've won a tournament game! Hurray! :)
But, now what?
I'll explain.
If you won a game, take a screenshot and upload to the Colonist-io Discord-server in: #-tournament-screenshot
It is considered helpful, if you take a screenshot if you lost as well btw.
If you won a match in the first round, you have a pretty good chance of moving on to the Semi-Finals... First I'll look at the amount of wins all players have. If Player A has more wins than Player B, Player A ranks ahead of Player B. If both players have the same amount of wins, I use the following tie-breakers:
Round 1 & Semi-Finals tie-breakers:
Total Wins
Total amount of Victory Points
(Sum of your points in all your games) / (Sum of all players points in the games you played) = Your point percentage
The order in which the players registered to the tournament/performance in the first round
The next block is common sense, I hope... :)
Terms and conditions:
You are not allowed to join with more than one account
If a player disconnects or leaves the game, he/she can reconnect and continue the game;
The game starts when the map has loaded;
Being abusive by spamming, harassing, threatening or insulting other players in chat on colonist.io or on challonge.com is not a tolerated behaviour and will result in (but is not limited to) the following: warnings, disqualifications, getting banned from future tournaments. If you encounter any breach of these rules while taking part in this tournament, take screenshots and contact the tournament host (on the Colonist-io Discord-server);
You are responsible for all the actions taken on your account and only you are allowed to play on your account.
Abusing different glitches, cheats or non intended bugs in-game will disqualify you instantly.
All actions that are in "bad faith," that is, not in the friendly, polite spirit of this tournament are prohibited. The host reserves the right to judge whether actions are taken in "bad faith" and assign consequences accordingly.
The time table for the Settlers of Catan tournament can be found below. Rounds start at this exact time!
Schedule:
Sign-up starts: now
Sign-up ends: 1:30 PM (UTC/GMT +0 -- 11th of January)
Check-in starts: 1 PM
Check-in ends: 1:30 PM
Brackets published: 1:45 PM
Round 1 starts: 1:45 PM
Round 2 brackets published: 3:00 PM
Round 2 starts: 3:00 PM
Round 3 brackets published: 4:15 PM
Round 3 starts: 4:15 PM
Semi-Finals start: 5:30 PM
Semi-Finals R2 start: 6:45 PM
Final starts: 8 PM
And what can you win, next to the fame and the "Hat"?
Prize pool (provided by Colonist.io):
Total: $350 worth prizes
Winner: $40 (+ a Founder's Pack)
Finalists: $20 (+ a Colonist's Pack)
Badges:
Winner
Finalists (top 4)
Semi-finalists (top 16)
Participants: Participant badge (coming soon)
Thank you for reading this article!
If you want to read about last tournament: 3 Incredible Events of the Colonist Championships