Play Colonist on Discord! A Step-by-Step Guide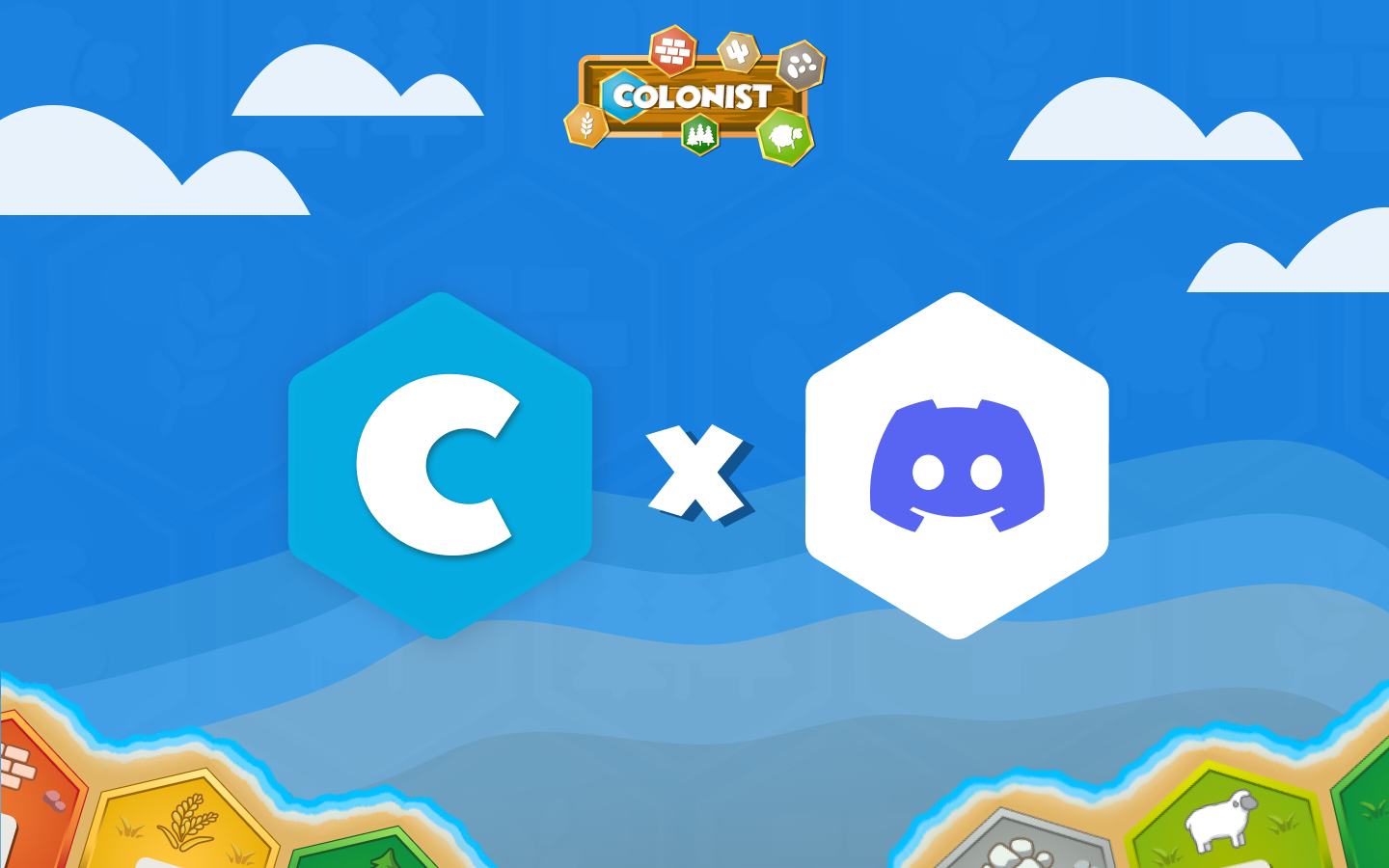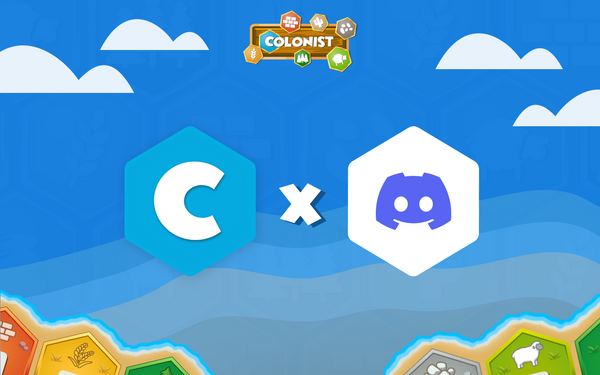 What Is Colonist?
Colonist is the most popular online alternative to Settlers of Catan, one of the most successful board games ever created. In Colonist, players trade, steal, settle, and play powerful development cards to take over the island!
Your goal is to be the first player to reach 10 Victory Points, by claiming settlements, building cities, and competing for other win conditions, such as the Longest Road and Largest Army!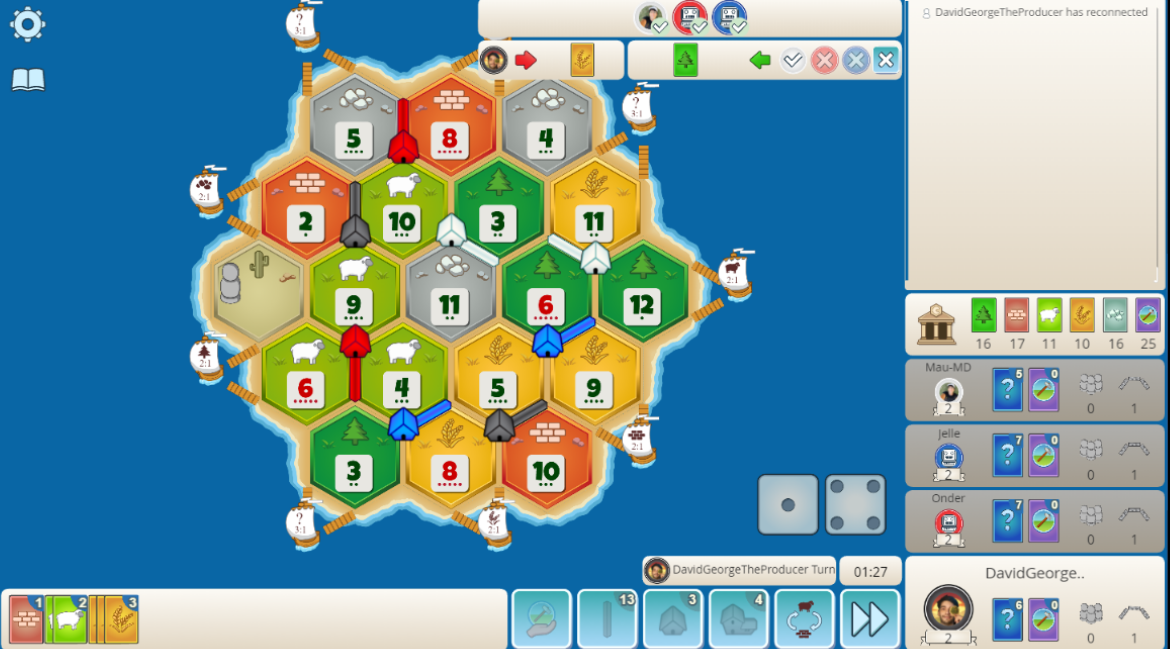 Colonist has two game modes: Single Player and Multiplayer. In Single Player, you train and battle against powerful AI adversaries. Colonist's flagship Multiplayer mode allows 2-8 players to compete against one another in pursuit of victory (and bragging rights!). The layer of social interaction in Multiplayer adds strategic complexity to the game, providing opportunities for unpredictable, often hilarious, gameplay. You never know which friendships may be formed - or broken!
How to Play Colonist on Discord?
To play a game of Colonist on Discord, you need to start a Discord Activity. You can find instructions on how to start a Discord Activity here.
If you have any further questions, feel free to ask in our Discord Server!
Starting a Game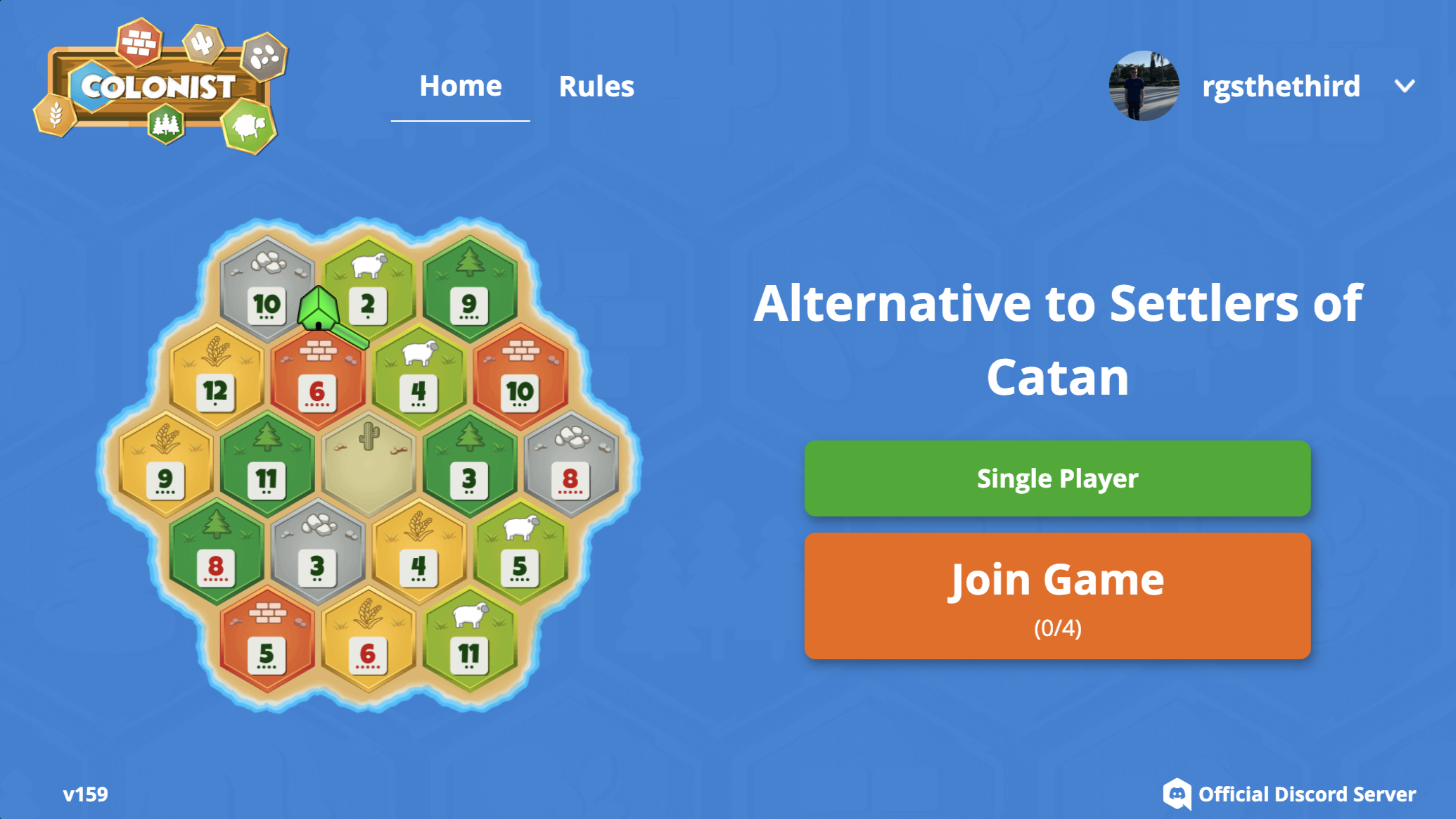 Click Join Game to enter the Multiplayer lobby, or play against the AI in Single Player mode.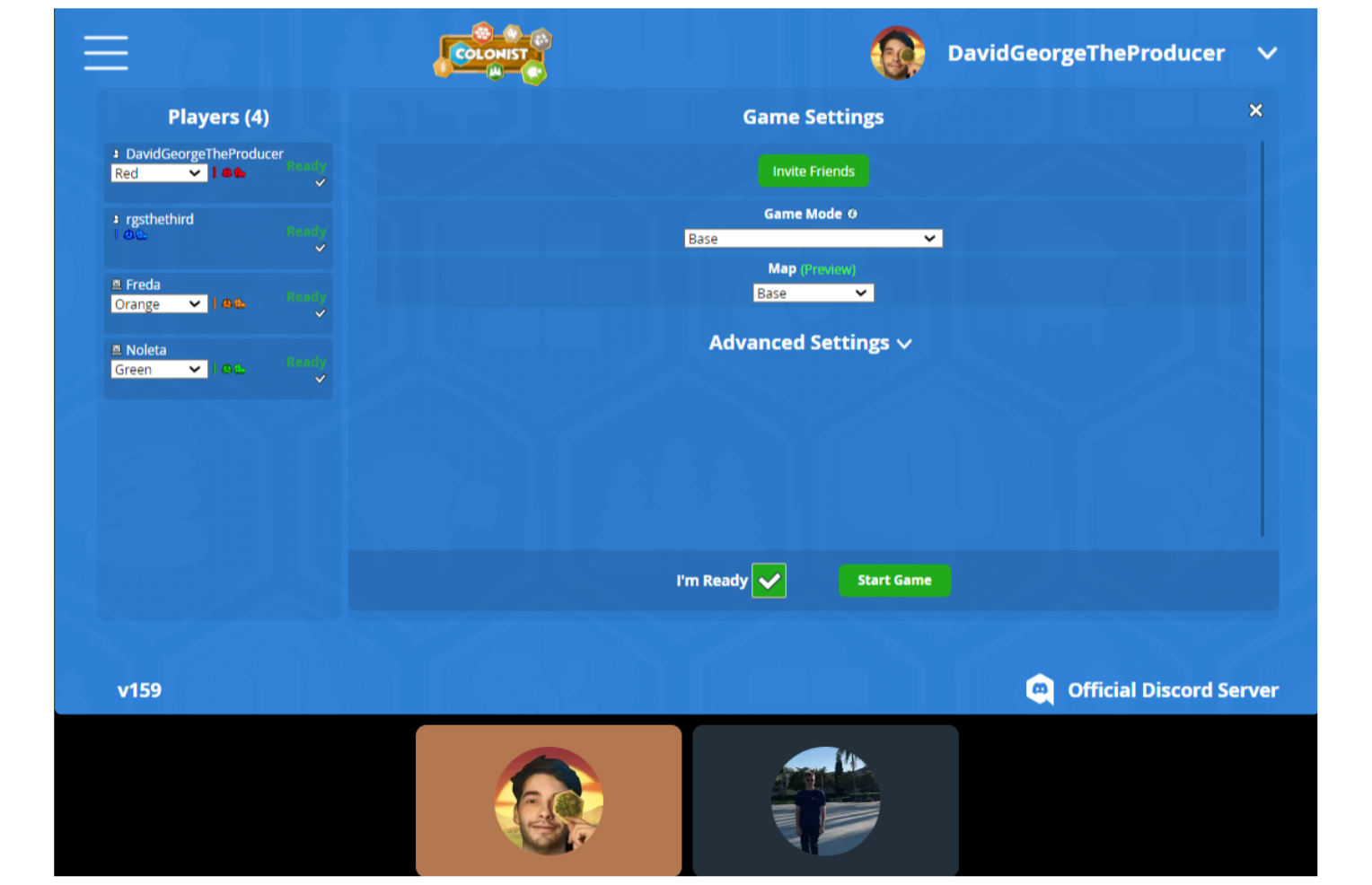 In the Multiplayer lobby, choose your preferred game settings, and after everyone is ready, click "Start Game" to begin settling. You're ready to play!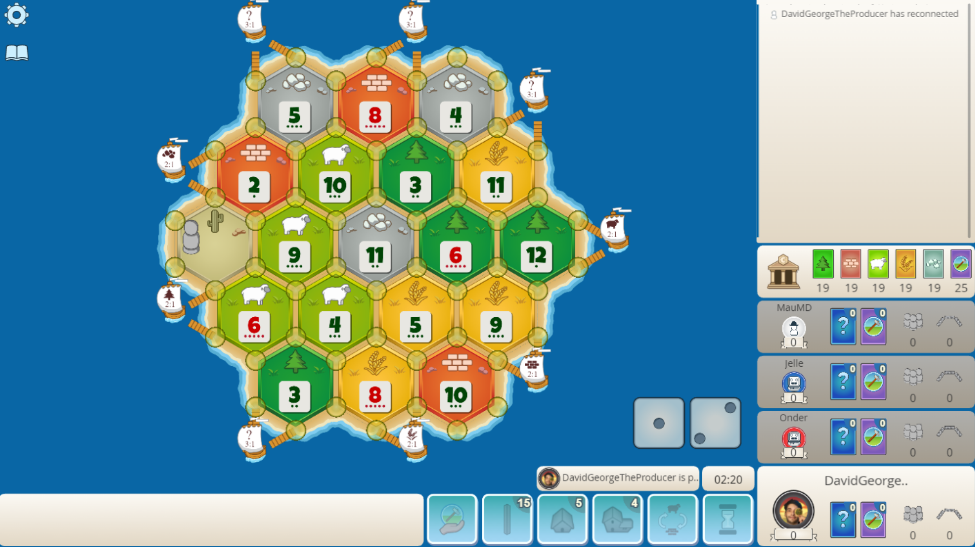 Choose your starting settlements, and you can begin trading, stealing, and building your way to victory!
To view of the resource cost associated with each action, hover over the build options at the bottom of the screen. For further information, you can consult the rulebook located in the top left corner or watch our tutorial video!

Colonist FAQ
Q: Is there an age requirement?
A: To play Colonist on Discord, Discord requires users to be at least 13 years old and to meet the minimum age required by the laws in their country. More information about Discord's age requirements can be found in their Terms of Service.
Q: Where can I learn more about the rules of the game?
A: Check out the Colonist FAQ Blog Post.
Q: Where can I report bugs and problems with the game?
A: You can submit a bug report by going to https://discord.gg/colonist.